Blue Cocker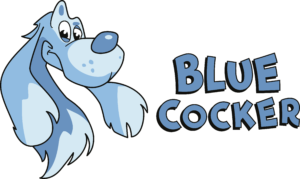 Alain Balay, the manager of Blue Cocker Games, says about their games:
"It's what you feel while playing that makes a good game. So I'll focus more on "gameplay". This barbaric anglo-saxon word means to me the pleasures, the feelings, the thoughts the game tries to evoke. This type of things mainly depend on the players around the table, and many other details, but, still, the game, by its mecanisms, its theme, and its editorial process can make it easier or harder. For example, talking about old stuff, "Age of Steam" is still for me a great party game, but the truth of this very personal statement has not been made easier by some design choices. So, i am looking for games with a strong natural gameplay that I will try to magnify through my development process."
Welcome To … and its 1. Expansion are published till today.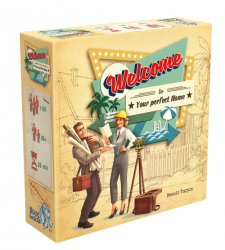 In "Welcome to …", players are American architects in the 50s, during the Baby Boom. Who will best accomplish the city plans by creating the nicest housing estates in the three streets he's been assigned, with their luxurious parks and fancy pools? Everyone plays at the same time with the same cards and tries to find the best combinations in order to win.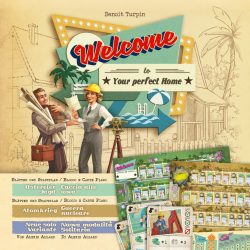 The 1. Expansion adds the thematics Easter and Doomsday, plus a new solo mode.
Due to Spiel direkt eG the games of Blue Cocker are distributed in Germany.
For further information please visit our website:
www.bluecocker.com