Crimson Company UG

The Crimson Company UG was founded in January 2018 by Fabian Fischer and Dario Reinhardt in Munich.
Their declared goal is to enrich the world of strategy games and to become an established address for genre fans. Together, the two founders draw on more than 15 years of professional game design experience.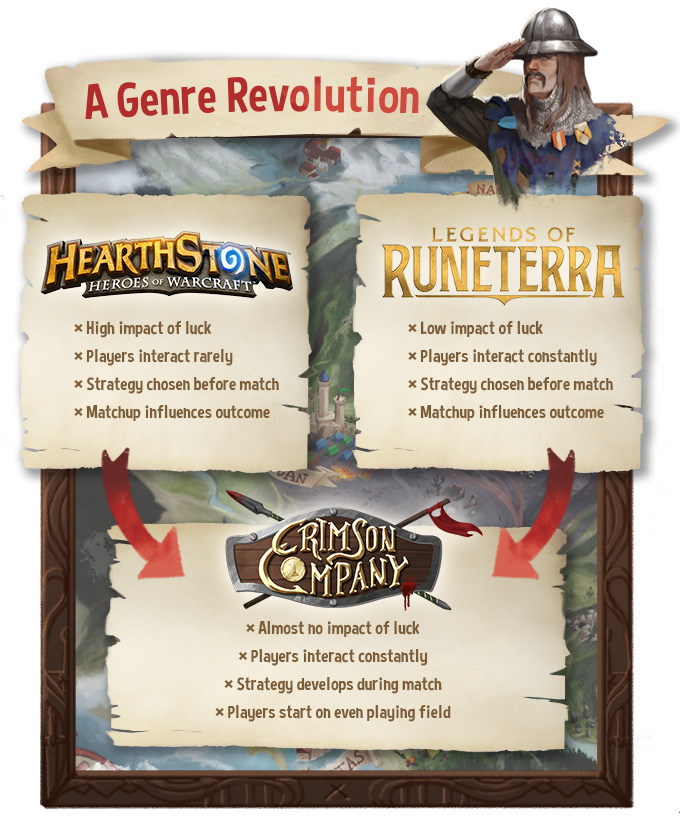 As part of the SPIEL trade fair in October 2018, they released the innovative dueling card game "Crimson Company". In 2019, both a deluxe edition of the game and a first expansion were successfully funded via Kickstarter. A second expansion followed in 2020, as well as a large Collector's Box containing both the base game and the two expansions.
This was followed in 2021 by a third expansion called Wildwood Tales, which introduces 27 new character cards.
Crimson Company – Collector's Box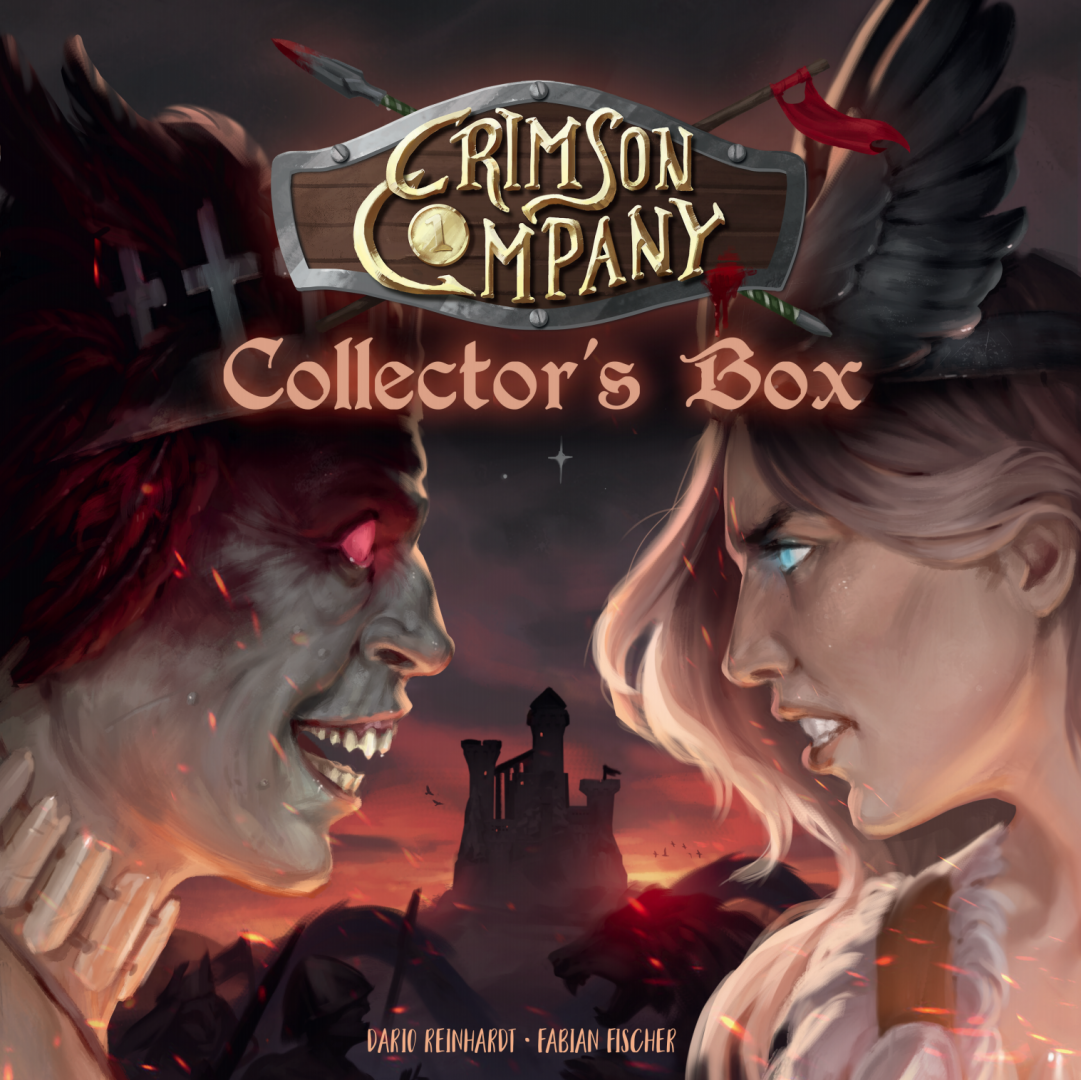 Crimson Company is an intense 20-minute duel in which you'll create your own mercenary army. You'll be faced with deep strategic and tactical decisions, trying to outmaneuver your opponent.
The collector's box contains the basic game plus two expansions, as well as a game board.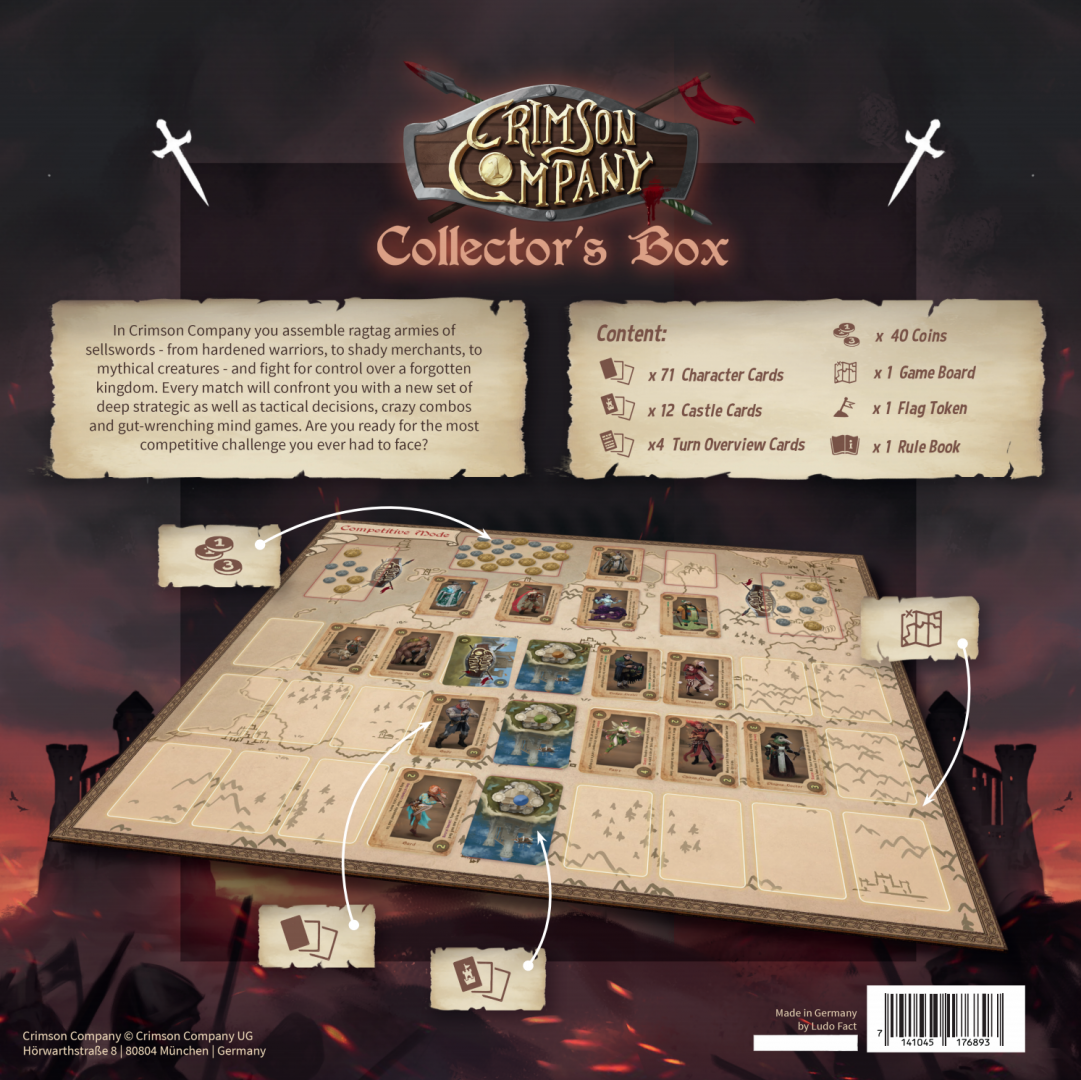 A SKILL-BASED CARD GAME
The game combines the accessibility of the card games you love with the competitive depth of chess. The influence of luck on the outcome of the game is minimal. It all comes down to who makes better decisions!
UNIQUE "BOARD DRAFTING" GAMEPLAY
Instead of holding cards in your hand, you always interact directly with the playing field. The two players compete for the same cards from a shared deck and try to get the more powerful combinations on their side.
Crimson Company – Wildwood Tailes Expantion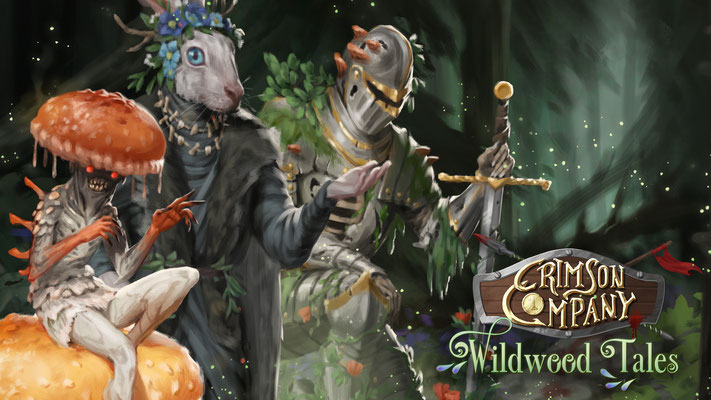 The Wildwood Tales expansion adds 27 new and unique characters to the Crimson Company duel card game. A new mechanic called "Hidden" is also introduced. The Wildwood Tales expansion is the first one that is not included in the Collector's Edition of Crimson Company.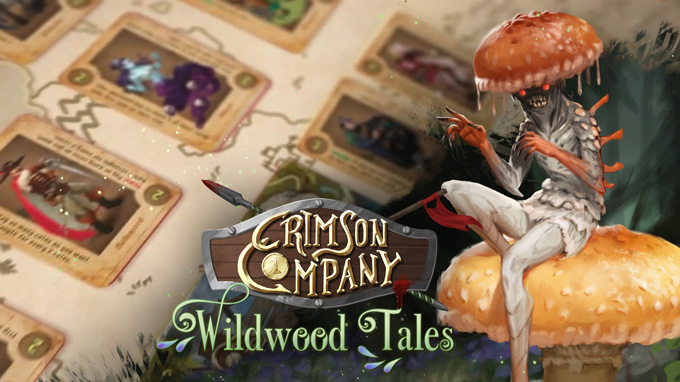 ---
Videomaterial
Crimson Company – Collector's Box
Crimson Company – Wildwood Tales Expantion