Elemonsters

Elemonsters
is a one-man company from Berlin.
The project is based on the idea that the chemical elements have come to life as monsters. So far, this has resulted in a card game as well as several videos and a pilot for a TV series. Further concepts are still waiting to be realized.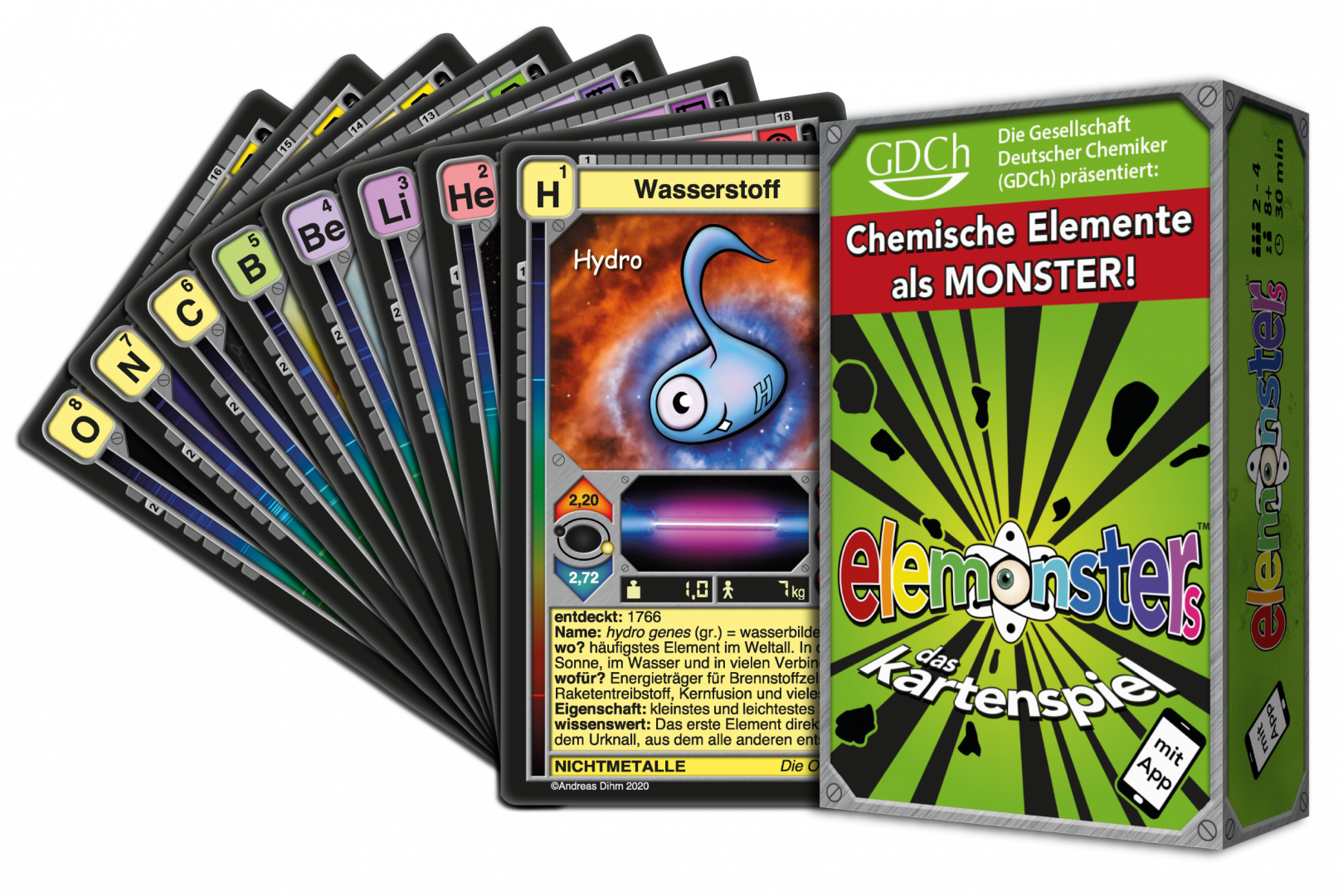 The card game for children aged 8 and up can be played without any prior knowledge of chemistry, which is learned along the way.
In addition, there is a free app that adds an augmented reality function to the game: With the help of the smartphone, the monsters on the cards come to life. The app can also calculate the score, contains explanatory videos on the rules of the game, and much more.
Spiel direkt eG is our first choice as a wholesaler for small publishers.