franjos Spieleverlag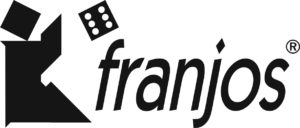 Franjos game company has been promoting creativity and quality for more than 30 years
In 1987, Franz-Josef Herbst founded his game company franjos. From the outset, his ambition has been to publish smart games for families with older children as well as for adults. In doing so, franjos doesn't follow the general trend of "more beautiful, more colorful, more complicated," but has stood by what the company is best at: developing games in cooperation with such known authors as Sid Sackson, Eric Solomon, and Alex Randolph – games with instructions that are not as thick as paperbacks. Simple ideas are turned into strategic games that players can enjoy for a long time: That is the company's maxim to the present day.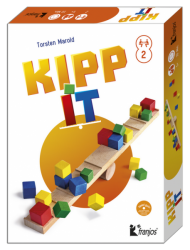 The general notion is that quality comes before quantity. Every year, the company releases only one or two new games at most. Some of these games are considered by connoisseurs as modern classics, such as the dice game Can't Stop, the dexterity game Kipp It, or the race game Billabong.
And, with a total print run of more than 20,000 copies, the 2014 game Mahé also has gained a popularity that is remarkable for a small company.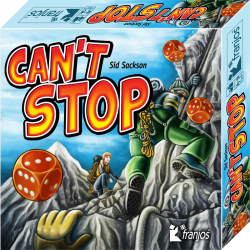 Product maintenance is very important at franjos.
Can't Stop has been part of the product line since 1991; Billabong, since 1993. Over the years, the design has changed every now and then, but the game rules have remained the same all the time – a crucial factor for specialist retailers.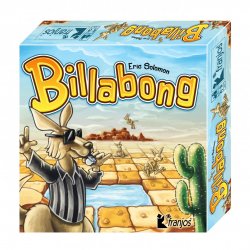 For the franjos games, company owner Franz-Josef Herbst puts emphasis not only on the quality of the game idea but also on the caliber of the game components. Wood is the preferred material for the game pieces. So "made in Germany" can indeed be understood as a quality feature.
In Germany, the company's products are distributed through qualified specialist retailers. But beyond that, word of the quality of franjos games has also traveled abroad. Consequently, the proportion of sales with partners in other countries has meanwhile reached more than 50%.
For more information click here www.franjos.de