Ostia Spiele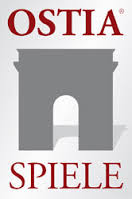 Already since 2015 Ostia stands for scalable games. This means that our card games offer an easy start, for example for casual players, but can be expanded with the help of small additional rules and extensions to connoisseur and expert games, which also give pleasure to the professionals.
Our offer has something for everyone! Starting with the casual auction game "Blindes Huhn",…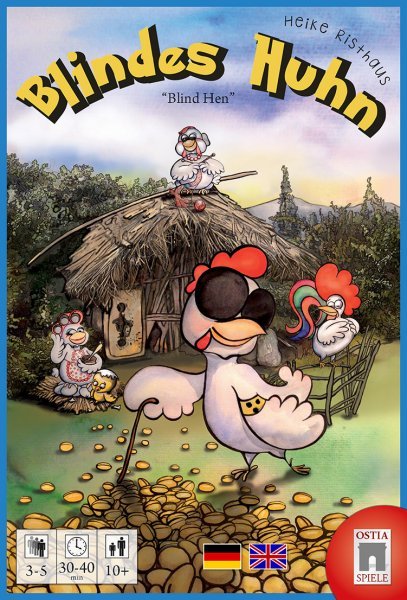 A blind hen sometimes finds a grain of corn too. Following this motto, players try to get the most valuable collection of feathered fowl into their own coops in this smart auction game.
… through our Baltic Sea series with "Riga",…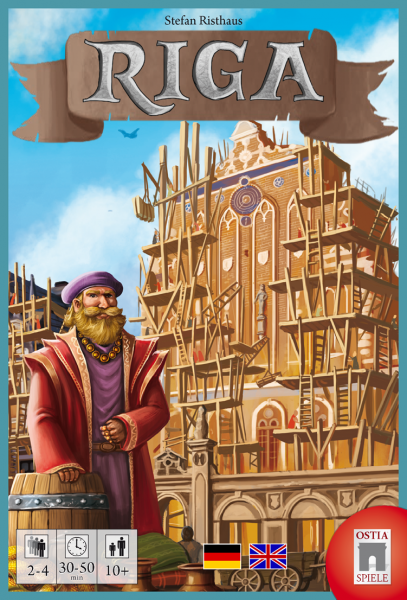 By papal decree, at the beginning of the 13th century, Riga receives a privileged position as a trading port in Livonia. Your family heads send you there from the cozy Lübeck to develop the Baltic market for the families. Every year you receive goods from Lübeck. Your task is to sell these goods in the 4 most important neighboring ports and to construct buildings there.
Secure the greatest influence for you and your family and rule the Baltic Sea from your new home in Riga!
… as well as our latest game "Novgorod",…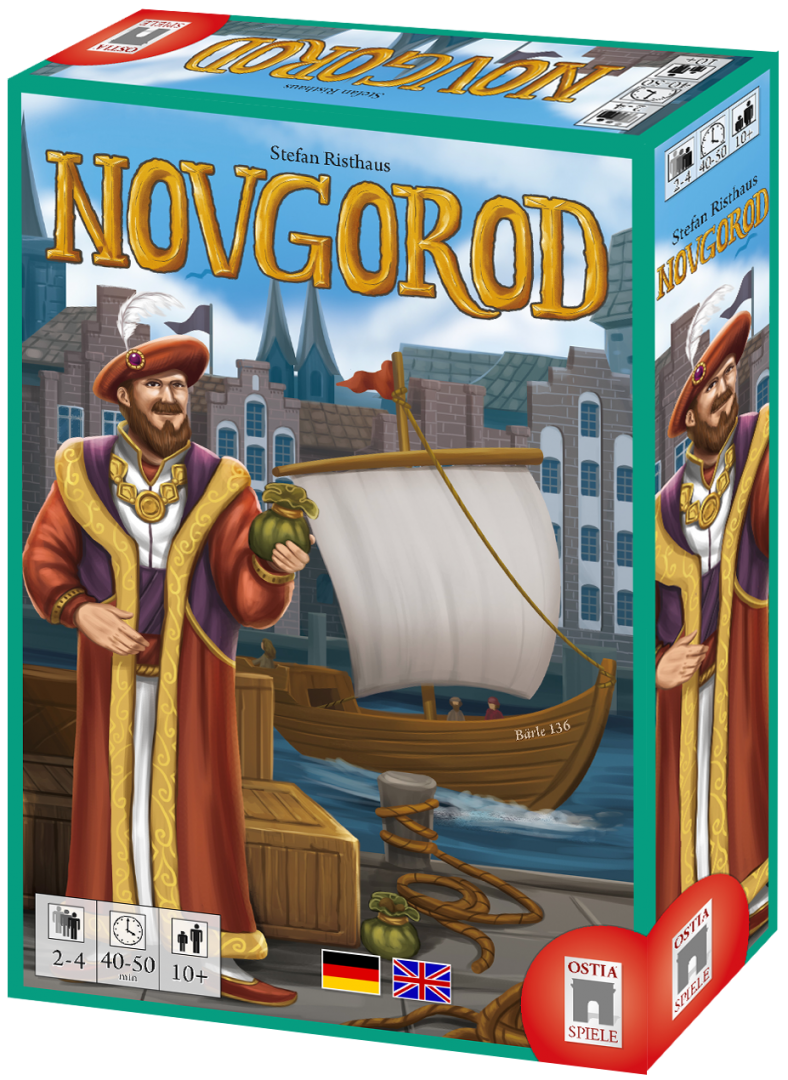 In the competition for reputation, 2-4 merchants must acquire accounts in order to be able to trade in the cities and generate income.
However, it is not the money that is decisive, but the reputation that is acquired with the production of luxury goods in manufactories. Orders from noble lords and personal goals also increase the reputation and fill the purse. The decisive factor is the balance between high investments in as many warehouses and fast ships as possible and the effective use of the manufactories and orders.
…to the pleasurable "Tee oder Kaffee", which fits in every vest pocket.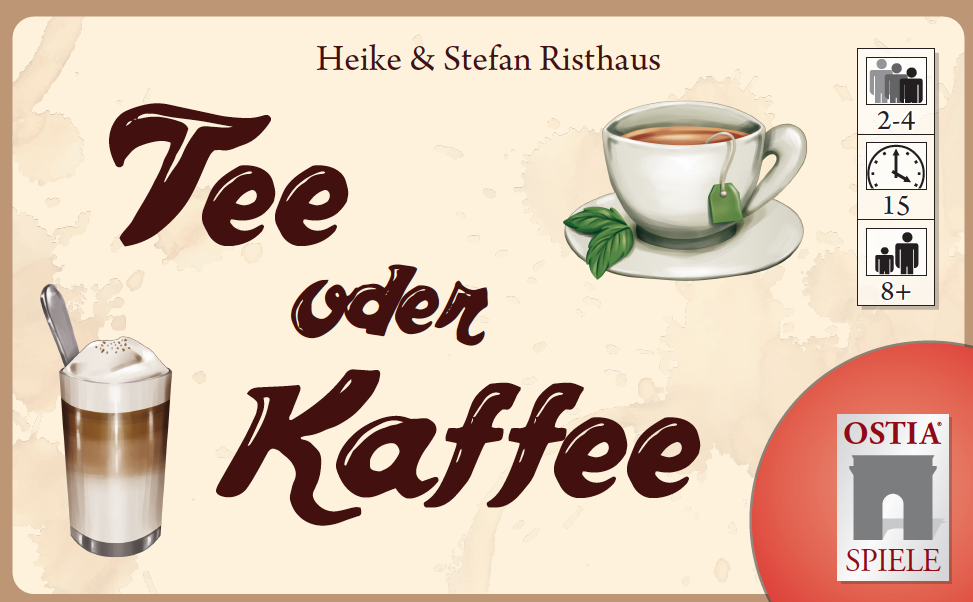 Tea or coffee for all ages and occasions. Easy rules allow a quick start even for few players. Interaction and balancing between collecting for large sets or quickly playing out many small sets are also interesting for frequent players.
When it comes to bringing our games to the customer outside of our website, we see Spiel direkt eG as a great asset, because as a small publisher, this is otherwise often rather cumbersome.