Steffen-Spiele

Founded in 2003 by graphic designer and game author Steffen Mühlhäuser, Steffen-Spiele Verlag from the Hunsrück region has become an integral part of the games scene.
Our credo: We turn good game ideas into beautiful games with a timeless design.

Sustainability is a top priority in the production of our board games.
We use FSC-certified, domestic woods for our playing material.
All Steffen games are manufactured in Germany.
We adapt the box size to the game material to avoid unnecessary air holes.
And last but not least: many of our boxes contain more than one game. Our passion is to make different game ideas possible with the same game material.
COPA is a good example: with eighteen beautiful wooden bowls and a box full of white beans, four different games can be played.
In the strategy game, beans are "sown" and harvested. In the memo variant, the beans disappear under upturned shells, in the skill game the players let the beans fly into the shells and in the bluffing game the best poker face wins.
Due to its diversity and the high challenge character, COPA is suitable as a family game as well as a two-person game.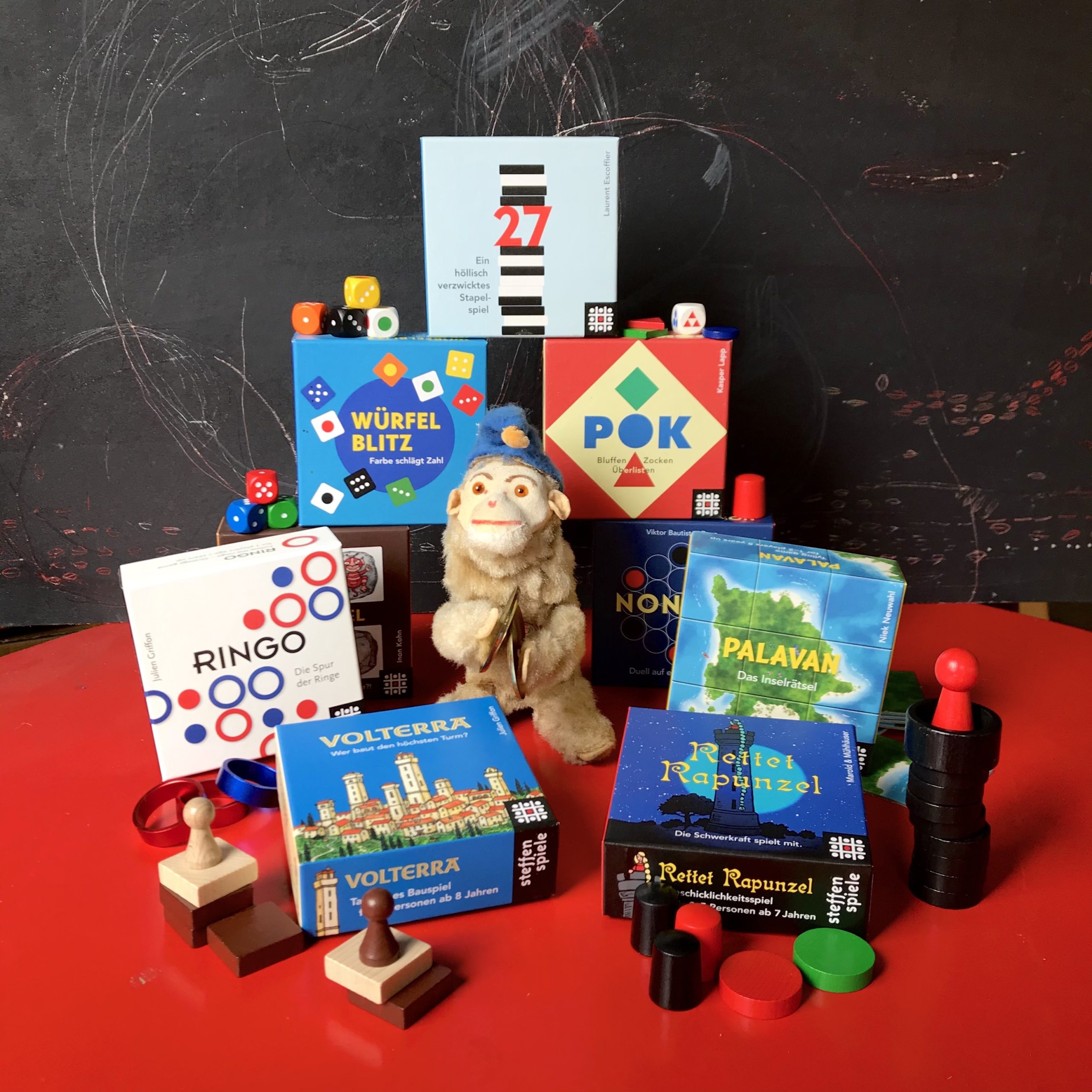 In our mini-series we publish small and fine game ideas for every occasion. Fun and exciting games for large and small groups. Ideal for on the go, they fit in any jacket pocket and are great with an espresso.
The Spiel direkt eG is our only wholesaler in Germany. We feel very well represented here and appreciate the cooperative approach of the platform.