Qango

Fast, clever, strategic – that's how our games are, i.e. short rules, quick entry, short to medium game duration and a variety of tactical and strategic refinements.
QANGO Spieleverlag was founded in 2016 and is based in Hamburg.

Our bestseller is of course QANGO, of which two special editions have just been released: QANGO Master Edition and QANGO Tournament Edition.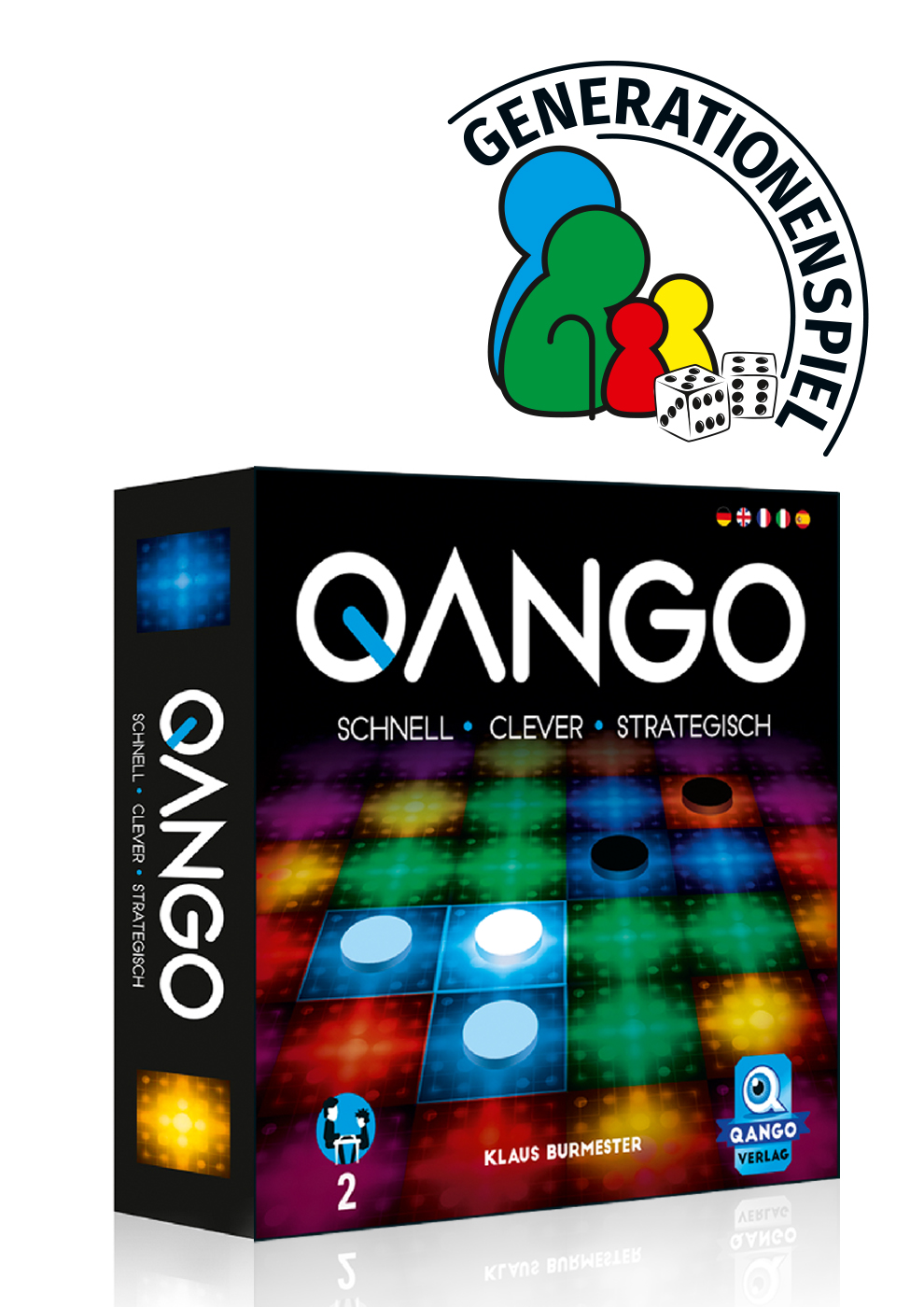 QANGO offers a strategy game of great depth with child's play rules – often with only three minutes to play! It appeals to children and casual players as well as strategists like chess and Go players.
---

Our tactical tile-laying game NOVA is no less popular, even among beginners.
NOVA is a burst of brightness – a new  star which suddenly appears with incredible
radiance. The constellations are only faintly visible on the old star chart, or not at all. Let them shine again. Place your star tiles on the star map so that as many identical stars as possible touch each other. This earns you points – on certain fields, even bonus points. On some fields of the star map you are only allowed to place certain stars or none at all. And the others also want to place their star tiles in the best possible way. Keep an eye on your options and theirs.
---

Also in great demand is our card game Miau Miau Katzenklau, which can be played in 3 different variations.
Miau Miau Katzenklau is a card game for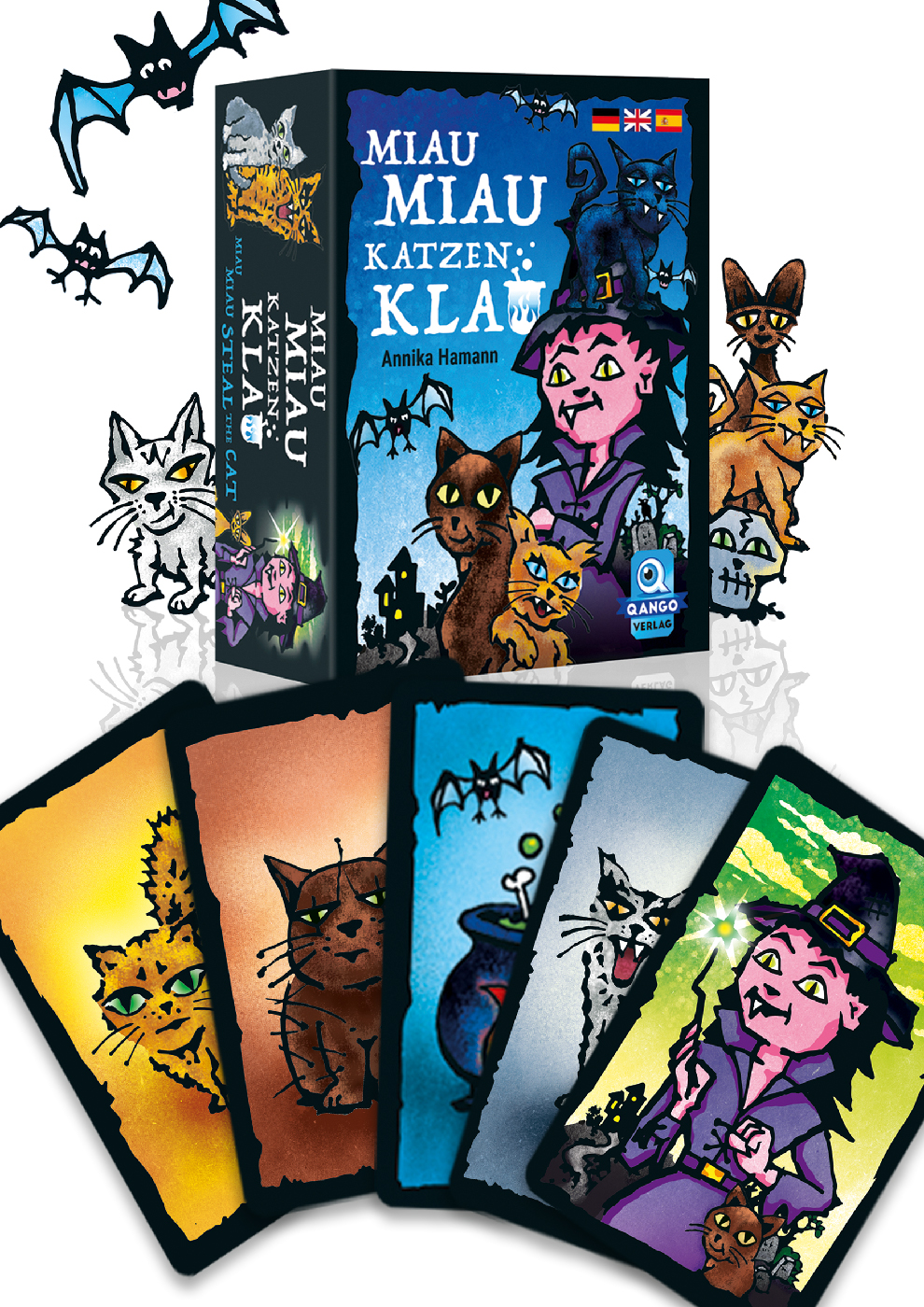 children
It is a card game for children in which you communicate constantly and can annoy the others.
Do you have a blue cat?
Ask clever questions to steal the coloured cats of your fellow players that are still missing from your collection. But beware – your fellow players are also trying to steal cats! Defend your favourites with the help of witches and magic pots and be the first to have all the cats you need.
---
Spiel direkt eG is our wholesaler primarily for these three reasons: 1. due to the attractive overall range, our own games are co-ordered by many retailers who we would otherwise not be able to approach 2. Spiel direkt is the only wholesaler who acts and decides one hundred percent in the interests of the publishers. 3. the strong community of the publishers among themselves and with the contributors of Spieldirekt itself.